Work/Life Balance
Submitted by:: Sandi - 15-Mar-2017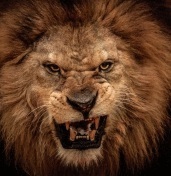 We've all heard these definitions …
Courage is not the absence of fear, but the conquering of it. (I've seen this attributed to Dan Millman)
Courage is resistance to fear. (Thanks Mark Twain)
Courage is mastery of fear. (Mark Twain again)
What doesn't kill you makes you stronger. (Kelly Clarkson made this line famous in her pop song)
In other words, grit your teeth and move on regardless. Tough it out. Toughen up.
A lot of people who know me say I'm one of the most tenacious, determined, "courageous" people they know. And I've always kind of liked this. I'm proud that I 'hang in there', dig deep and find my way through challenges.
My father (bless you, dad) had a saying that went something like this: "The real measure of a person's character is how they handle adversity." And I liked this too – for most of my life.
Whenever I was going through a tough time, I'd remember my dad's words and think 'keep going, Sandi – you're developing character. People will admire you for the fact that you've made it through all this crap.' And so I did keep going (though I'm not sure this really earned me brownie points in the admiration-from-other-people stakes).
...
read more
Submitted by:: Sandi - 16-Oct-2012
Who's Helen Conway?
She's the Director of the Equal Opportunity for Women in the Workplace Agency.
And she says it's "disgraceful" that you can count on one hand the number of female Chief Executives of Australia's top 200 companies listed on the Stock Exchange.
...
read more
Submitted by:: Sandi - 5-Oct-2012
I heard on the radio this morning on the way into the city that today is evidently Take a Long Walk Day.
Personally I'd never heard of this before, but the story behind it is fascinating.
...
read more
Submitted by:: Sandi - 4-Oct-2012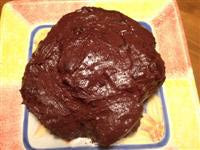 It was getting late and I was tired.
The next day I was facilitating a full day session with a client, with a very early start and late finish.
The next day was also my husband's birthday.
...
read more
Submitted by:: Sandi - 4-Oct-2012
Only 4 days into my blogging challenge and I've already 'fallen off the wagon'.
I'm forgiving myself, though, as the reason i haven't posted for a few days is both sad and important.
...
read more