A Fatal Leadership Mistake!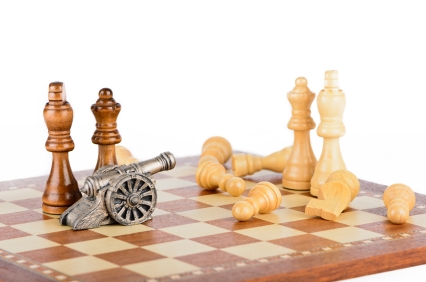 I heard it again this week.
I've heard it many times before.
Unfortunately I'll probably hear it again in the future - more than a couple of times.
"Sandi ... my staff member's performance has been terrible for months now ... but I just don't know how to handle it. What can I do?"
Hmmm ... where shall I start?
It's more than amazing to me (and frustrating, I'm sure to other employees) that a leader cannot, will not deal with poor performance. Far too often, I see leaders adopt the attitude of 'if i just ignore it, it will go away".
Not true!
I've seen low-performing staff 'carried' by others for months - even years - on end. Leaders waiting for them to leave of their own accord do so at their own peril.
While the under-perfoming employee remains, morale goes down the tube, team performance targets are missed, gossip and back-stabbing increase and stress levels go through the roof.
Leaders must learn the skills of perfomance management and being capable and confident in having those tough conversations that no one really enjoys but they have to happen.
Want some help in developing these skills?
Send me an email at request@sandigivens.com.au and I'll happily have a coaching session with you by phone to get you started.
It's my gift to you - and the rest of your team.
So contact me now at request@sandigivens.com.au - delaying will only make things worse, I assure you!