Archive for category: Leadership
Blog
Submitted by:: Sandi - 28-Mar-2017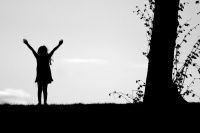 I recently attended a three-day women's festival that I attended for the first time in 2016. It's never the same the second, third or umpteenth time around is it? First of all, there's that 'first time newness' that we can only get once. "Wow! Look at that!" "Goodness, that's amazing!" And so on … because we are seeing things through fresh, first-time eyes.
In our subsequent visits, while we look for that same magic, but logically know it will be different than our beloved 'first-time'. We then start to notice what's not there that we liked the previous year(s), and lament "But I really liked that!"
So this year, I decided to focus instead on what was new, different and intriguing. And that's how I came across The Release Tree.
...
read more
Submitted by:: Sandi - 14-Jan-2015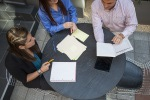 The sense of belonging is one of our fundamental human needs. The American psychologist, Abraham Maslow, is widely known for creating his model of Hierarchy of Needs in which the 3rd level of the hierarchy is Belongingness & Love Needs (family, friends, relationships, affection and work groups).
Maslow's premise is that innate human needs must be fulfilled in order of the hierarchy (needs at the 3rd level can't be met until needs in the 2nd level have been met, and level 2 needs can't be met unless those at level 1 have been fulfilled).
That's good news for most leaders in our business world.
...
read more
Submitted by:: Sandi - 15-Jan-2014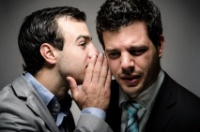 Irrespective of what your stance is on how we should deal with Australia's asylum seekers, this post holds some important truths for all our leaders.
...
read more
Submitted by:: Sandi - 31-Oct-2013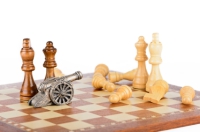 I heard it again this week.
I've heard it many times before.
Unfortunately I'll probably hear it again in the future - more than a couple of times.
"Sandi ... my staff member's performance has been terrible for months now ... but I just don't know how to handle it. What can I do?"
Hmmm ... where shall I start?
...
read more
Submitted by:: Sandi - 18-Sep-2013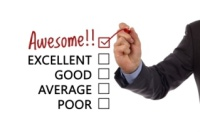 Our popular Breakfast Seminar on Leading & Transforming Difficult Teams is running again in Melbourne on 26th Sept (that's next week!).
...
read more
Submitted by:: Sandi - 13-Jun-2013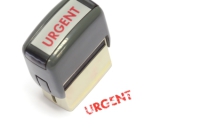 "Leadership is not about titles and positions, there are people with no titles who lead every day. … Leadership is about making a positive difference and you cannot do that without empathy." Carly Fiorina, former CEO of HP.
Hear, hear, Carly!
So, how can you be a leader without a title?
Here are 10 ways you can get started - today!
...
read more
Submitted by:: Sandi - 29-May-2013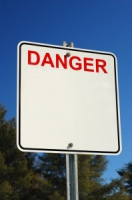 1.Ignore them
Obvious, right? Yet there's lots of ways to ignore people. Be constantly in meetings and/or out of the office. Say your 'door is always open', but it's usually closed. Be distracted by your email or phone while they're talking with you. Avoid eye contact as you walk through the office. Tell them you'll get back to them – and then don't.
© Copyright 2013 Sandi Givens and Knowledge-Able Pty Ltd. All Rights Reserved.
Sandi Givens – Author, Facilitator & Coach
Leading Specialist in Leading & Transforming Teams from Struggling to Excelling
...
read more
Submitted by:: Sandi - 9-May-2013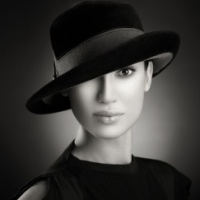 I'm sure you've heard the saying 'Fake it till you make it'.
I've always disliked that. Probably because I have such a high value on authenticity and being the real you and true to yourself in all contexts.
But here's a lady who's reshaped my thinking ...
...
read more
Submitted by:: Sandi - 19-Mar-2013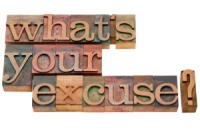 As I stood in line to be served at our local Post Office, an item caught my eye. It was a small box (about 10cm square) that evidently held lots of cards with information on them. (It was sealed, so I couldn't look at the actual contents.) And the title on the box was this:
...
read more
Submitted by:: Sandi - 9-Nov-2012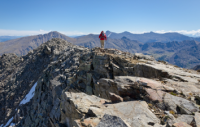 Especially the first follower.
For a quick lesson in Leadership and Followship (3 minutes of your time), check out this YouTube clip ...
...
read more
Submitted by:: Sandi - 15-Oct-2012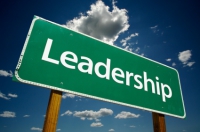 If, like me, you find Seth Godin interesting, treat yourself to viewing this chat with this amazing thinker ...
...
read more
Submitted by:: sandi - 1-Aug-2012
"Leadership is not a popularity contest" I remember my good friend and colleague, Robyn Henderson, sharing that thought with me many years ago. And I truly believes she's right.
I look at what's happening in our political system and it makes me sick. We vote these people in, we trust them to spend out money (our taxes) in responsible and appropriate ways.
...
read more
Submitted by:: sandi - 20-Jul-2012
That's how the evening was promoted – 'A Cracker of a Night!' And it didn't disappoint.
I've long known of Melina Shamworth's business and her dedication to make a real difference in the lives of as many people as she possibly can. But last night was the first time I've had the chance to attend one of her events.
...
read more