Why we've got to stop talking about "Work/Life Balance"!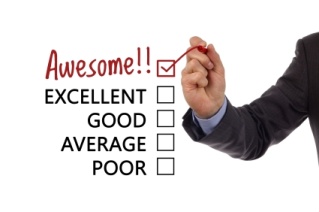 Work/Life Balance doesn't exist - and while we continue to strive to achieve it, we are setting ourselves up for disappointment.
Why?
The phrase itself suggests a couple things that are inherent in the problem:
1. 'Work' and 'Life' are two entirely separate entities - that there is no overlap, and even worse - that there's no "life" at "work"!
2. It implies we could package up all the 'work' stuff in one box, the 'life' stuff in another box, place them at opposite ends of a balance ... then hold our breath and pray nothing in either box ever changes. Because if it does, we'll be out of balance! Having to work late to meet a deadline, leave work early to collect a sick child from school ... even small events like these can subconsciously leave us feeling "out of balance".
Much better if we scrap the saying altogether, and merely ask ourselves on a regular basis "Am I happy with how I am spending my time?"
I'm delighted to have been quoted on My Deal.com.au - and you can read the other contributors' suggestions for living a happier life here:
https://www.mydeal.com.au/blog/post/work-hard-play-hard
Remember - life is to be enjoyed!
So get to it!