Motivation
Submitted by:: Sandi - 29-May-2013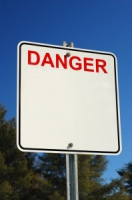 1.Ignore them
Obvious, right? Yet there's lots of ways to ignore people. Be constantly in meetings and/or out of the office. Say your 'door is always open', but it's usually closed. Be distracted by your email or phone while they're talking with you. Avoid eye contact as you walk through the office. Tell them you'll get back to them – and then don't.
© Copyright 2013 Sandi Givens and Knowledge-Able Pty Ltd. All Rights Reserved.
Sandi Givens – Author, Facilitator & Coach
Leading Specialist in Leading & Transforming Teams from Struggling to Excelling
...
read more