Conflict Management
(WARNING: Your life as you know it is about to change)
"How can I handle difficult people?"
Answer – you can't.
"Wait – what? You mean I'm stuck with them in my life?"
Answer – it all depends on how you look at it.
...
read more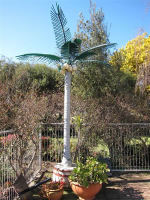 You can see interesting things in the most unexpected places …
I spent last weekend in Nagambie, Victoria – lucky me … a whole weekend with female friends (and met some new ones, too) and spending time pursuing one of my favourite pastimes: scrapbooking.
...
read more