Archive for August 2012
Blog
Submitted by:: sandi - 23-Aug-2012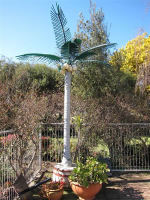 You can see interesting things in the most unexpected places …
I spent last weekend in Nagambie, Victoria – lucky me … a whole weekend with female friends (and met some new ones, too) and spending time pursuing one of my favourite pastimes: scrapbooking.
...
read more
Submitted by:: sandi - 7-Aug-2012
There's no doubt Australia loves its sportspeople. Now in the throws of the Olympics, we are bombarded with media about these 'heroes'. We can send 'Hero Messages' to support and congratulate them. We hang on to the hope of them bringing home the largest-ever haul of Gold Medals.
...
read more
Submitted by:: sandi - 1-Aug-2012
"Leadership is not a popularity contest" I remember my good friend and colleague, Robyn Henderson, sharing that thought with me many years ago. And I truly believes she's right.
I look at what's happening in our political system and it makes me sick. We vote these people in, we trust them to spend out money (our taxes) in responsible and appropriate ways.
...
read more