Initiative
Submitted by:: Sandi - 13-Jun-2013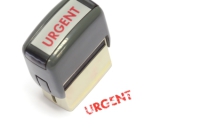 "Leadership is not about titles and positions, there are people with no titles who lead every day. … Leadership is about making a positive difference and you cannot do that without empathy." Carly Fiorina, former CEO of HP.
Hear, hear, Carly!
So, how can you be a leader without a title?
Here are 10 ways you can get started - today!
...
read more