Is Office Chit-Chat harmful?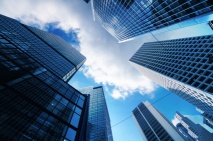 A strange article on Smart Company's site ... and I'm not sure I agree with all of it. (Or much of it, come to think about it ...)
Firstly, I don't believe the author has clearly defined the difference (and it's big one!) between office 'chit-chat' and office 'gossip'.
Chit-chat is usually more about non-work related themes, such as discussions on footy tipping, the weather, politics or what we might be planning for our coming weekend.
Gossip, however, most commonly has something of a nasty edge to it. It usually maligns someone (or a group of people) and frequently is based on assumptions, hearsay and/or a very narrow view of an issue.
According to the article, there's a marketing group called Employment Office that interviewed 330 Australian employees about this subject.
Excuse me? Only 330 people? Surely the writer isn't suggesting this is a statistically representative number when you consider the size of our workforce in this country!
And when I searched for information about Employment Office (and I tried several search terms combined with 'marketing'), I came up with zilch.
So it was with some scepticism I read the rest of the article.
At one point the article states: "Occasional office banter is nothing new; workplace gossip has been a tool of procrastinators everywhere. But unfortunately, this isn't something business owners have a lot of power to stop."
Again, the author uses the terms 'office banter' and 'workplace gossip' as if they mean the same thing and are interchangeable.
And then ... did I read that correctly? This isn't something business owners are able to control? If that's the case, we have a serious leadership problem that's more critical than the 'office banter'!
One of the co-founders of E&I People Solutions is quoted in the article. And according to her and Employment Office, dealing with excessive 'chit'chat' is "not something the business owner should necessarily take on themselves – it's something the employee must deal with themselves, for the most part."
Pardon me?
I normally find a lot of the Smart Company articles informative and thought-provoking - but this one really missed the mark for me.
Maybe you should read it and form your own opinion. My brain wiring might have been off the day I read it.
Here 'tis: