Politics
Submitted by:: Sandi - 15-Jan-2014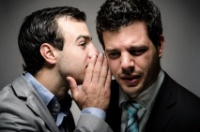 Irrespective of what your stance is on how we should deal with Australia's asylum seekers, this post holds some important truths for all our leaders.
...
read more
Submitted by:: Sandi - 16-Oct-2012
Who's Helen Conway?
She's the Director of the Equal Opportunity for Women in the Workplace Agency.
And she says it's "disgraceful" that you can count on one hand the number of female Chief Executives of Australia's top 200 companies listed on the Stock Exchange.
...
read more